DC-D1810A Grünes Dach im Freien Boden Abfluss Abdeckung
Produktbeschreibung
DC-D1810A Green Roof Outdoor Floor Drain Cover
DC-D1810A - Dachbegrünung im Dachboden
Gerneral Product Information

Item number:

DC-D1810A

Item Name:

Drain Cover

Surface Treatment:

Polished

Size:

Width 18cm,Height 10.5cm

Application:

Floor

Floor drain cover :

Outdoor floor drain cover

Outdoor floor drain cover :

Green roof outdoor floor drain cover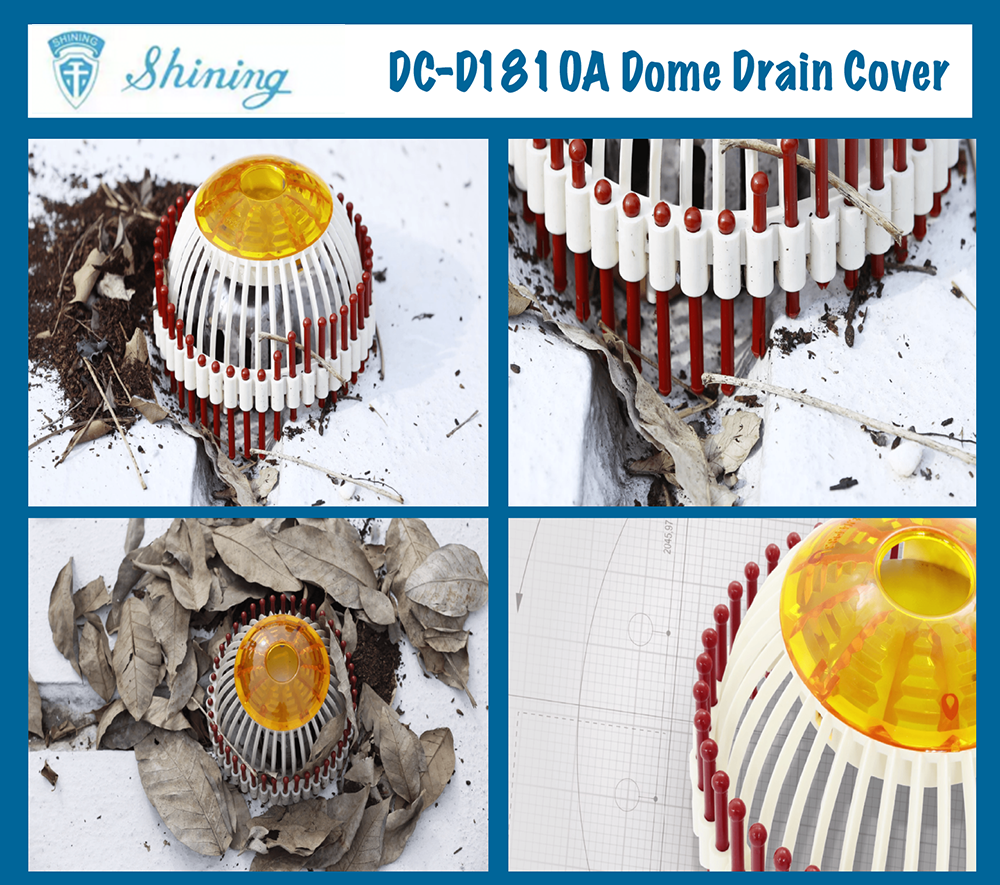 Produktbeschreibung
Product Features

 1. 1. Can effective block leaves and sediment

 

Bottom special patented design,the sediment can be blocked outside the fence..

2. Can improve the speed of drainage up to 150%


The principle of using atmospheric pressure,so that the water flow rate increases,will stop at the fence outside the sediment exclude, drainage is not blocked,solve the water problem.

3. Design of reflective at night to be safely


Night reflective design, brighter and more secure.

 

4. Cover directly without installation


Terrain without limitation,direct coverage Free Construction.

 

 

 5. Resist to wind strength range level 12

 6. Can endure the temperature range -40℃ ~ 70℃

 7. Made of ABS UV-resistant materials
Verwendungsort
Place of use

1. The place of Drain Cover, such as Roof drain, Floor drain, Balcony drain, Garden drainage


Have you ever spent much time cleaning blocked drains on rain days?

Try to use our dome Drain Cover! It can put on the floor drain,roof drain, balcony drain.

You can also use Drain Cover at garden drainage. Our Drain Cover can block leaves and sediment effectively, and Drain Cover also can solve your blocked drains problems.

2.Green Roof

Build a green roof is a way to reduce global warming and urban heat island.

However, your plan of green roof would be unsuccessful if the drainages are blocking. It is important to maintain drainage of green roof especially on typhoon days.
Verpackung & Versand
Packaging
12PCS/N.W. : 5.5KGS/G.W. : 6.7KGS/CUFT: 1.97'/CTN
Shipping information
1. For small quantity, shipment is prefered to shipping with express by

UPS, DHL, EMS, TNT or FedEx

to meet your deadline on time worldwide basis.
2. For regular mass production, shipments can be arranged by air-shipping, sea-shipping or express. Let us know on your requirement we will try to save your budget and meet deadline.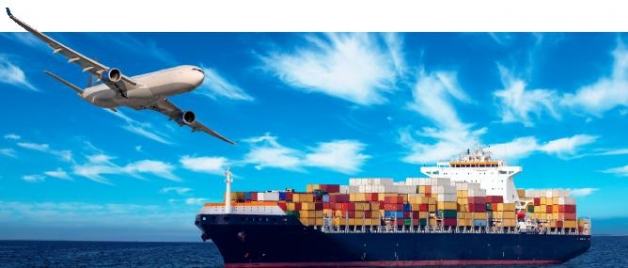 Unsere Dienstleistungen
Our Services
Shining E&E Industrial Co., Ltd. is a well-experienced manufacturer, offering Electronic Components, Plastic Products, Terminal Blocks and Fuse Holders for more than 30 years. We mainly provide Ceramic Terminal Block, Fuse Clip, Solid State Relay (SSR), Barrier Strip, Power Terminal Block, Insulators, Screw Terminal Block, Electrical Connectors, Busbar Support and Terminal Block Connector, all with superior quality. If you need more information about Electrical Terminal Blocks and Fuse Blocks, please do not hesitate to contact us.

Firmeninformation
Shining E&E Industrial
A specialized supplier of terminal blocks, fuse holders, barrier strips, and solid state relays (SSR) since 1978.
Shining E&E Industrial Co., Ltd., founded in 1978, is a specialized manufacturer and supplier of plastic and electronic components products. We have experienced growth steadily year after year. Since 1992, our oversea factory, which is located in GuanDong Province, China, has been built to support our continuously expanding business. Awarded SGS ISO 9001:2000 certification since 2005.
We have endeavored to the design and fabrication of all kinds of plastic products and have profound OEM/ODM experience with domestic and world-famous enterprises, such as TECO, TAIAN, Wal-Mart, Kmart, Target, Springs, and Sears, and so on. At present, we are extending our business to North America, Middle America, South America, Europe, Asia, Australia, and Far East countries.
Our main products include various automatic control components and electronic components, such as terminal blocks, euro terminal strips, double row barrier strips, single row barrier strips, connectors, power blocks, fuse holders, fuse blocks, fuse links, solid state relays, relay sockets, insulators, switches, buttons, heat sinks, and related accessories. Meanwhile, we accept the design and fabrication of steel molds as well. Besides, our other products lines also include curtain draperies, hardware, and finials, bamboo floors, tagging guns, spray guns, plastic brushes, and miscellaneous hardware and plastic products.
We have firmly believed in the idea of consistent quality, service, honesty, and responsibility, which is also our policy to satisfy our customers with the most competitive price, the excellent quality, and the best service. If you are interested in any of our products, please feel free to contact with us immediately. We look forward to building a long-term cooperation relationship and bringing a mutual benefits with you.
We are very interested in cooperating with manufacturers in other fields and look forward to benefit for each other. "Working For A Better World" is our slogan. We deeply expect to have this world to be safer and better.

FAQ
FAQ
Q. Who need Green roof outdoor floor drain cover ?
1.Blocked drains
People who have blocked drains problems when rainy days or hurricane comes.

2.Building administrators
Place the drain water trap cover on the drainage holes without installation, also it is easy to clean. Compare with others, it is more effective and efficient.

3.Building designers, Engineers, Architects
You can use our product on building drainage system. Through the design of wider holes, it assures access for the air to make the atmospheric pressure accelerate the flowing rate.

4.Wholesalers, Distributors
If you need to place large orders, please contact us.
Q. Do you need to spend much time to clean blocked drains on raining days?
Use

Drain cover
 from now on! It can put on the yard drain, roof drain, balcony drain and garden drainage. Drain
cover
can block leaves and sediment effectively, and solve the clogging problem.
Q. How can I get the quotation?
Please provide us the information as below:
     1. Item Number
     2. Quantity
     3. Company Information (Name, Tel, Fax, Address, and Webpage)
     4. Any Other Relevant Details
Q. How long is the lead time after placing the order?
Lead time depends on a number of factors, such as the stock and production status. The sample orders usually take about 2~3 business days, and the mass orders take about 10~30 business days after the order is placed.
Q. How long does the delivery time take?
We send our goods from Taiwan, and the delivery time depends on the location of your delivery address, and the shipping way will be Express Service, Sea Shipping, Air Shipping for you reference. Express Service: The ETA will be 3~7 days after remitting the Payment. Sea Shipping and Air Shipping: It will be depended on Logistic Schedule after remitting the Payment.
| | | |
| --- | --- | --- |
| | |   |
Produktgruppe : Dome-Ablaufabdeckung